Dissemination/education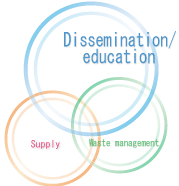 We have formed committees consisting of researchers and technologists to promote the utilization of radioisotopes, and to ensure safe handling by users. We organize field trips, hold workshops and conduct research meetings to help improve and disseminate the use of radioisotopes and educate users. Furthermore, we edit and publish two official journals as well as treatises, introductory books and DVDs for educational and training use. We conduct training programs to assist in the acquisition of qualifications, such as that of Radiation Protection Supervisor, as well as workshops on safe handling for both professionals and beginners.
We provide users with comprehensive technical support, offering a consultation service on the handling of radioisotopes, radiation measurement, and related matters.
Website
Information on workshops, training programs and annual meetings is available through the JRIA's websites. This information also provides links to the relevant academic societies, associations and government departments which deal with and update laws and reg-ulations.
Committees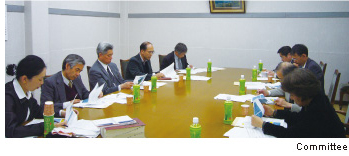 We have four standing Committees (the Science and Engineering Committee, Life Science Committee, Medical Science and Pharmaceutical Committee, and the Radiation Protection Supervisor's Committee) which help promote the utilization of radioisotopes, prevent radiation hazards, raise public awareness, and exchange information among the JRIA's members.
Research and other meetings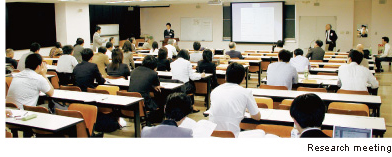 We hold the Annual Meeting on Radioisotope and Radiation Research ─ an opportunity to present research findings ─ as well as lectures, field trips and training programs.
Workshops

We offer workshops such as the certified regulatory courses for Radiation Protection Supervisors (first and third class). We also hold education/training programs and general courses on the handling and transport of radioisotopes.
Publications
We publish two official journals, Isotope News (for the JRIA's members) and RADIOISOTOPES (for researchers). We also edit books on radioisotopes and radiation for beginners and experts, statute books, and practical books on radiation safety management. Japanese versions of the International Commission on Radiological Protection (ICRP) publications are also published, along with DVDs on education/training and disaster prevention.
In cooperation with related academic societies and associations, we also prepare and distribute brochures to promote the utilization of radioisotopes and raise public awareness.